Joining a Cleanfeed session as a guest
If you've been invited to join a Cleanfeed session, here's what to expect. We hope these tips will help you get the most out of the experience.
Cleanfeed is free for guests
You won't need to sign up for a Cleanfeed account or pay money to join a Cleanfeed session. You'll only need to have the Chrome web browser installed on your computer, tablet or phone (Safari on iOS), and have a microphone and pair of headphones.
The invitation
Your host will send you a link to join the Cleanfeed session. This free pass could be in an email, which will show the name of the person who has invited you, or a web link sent via another messaging service.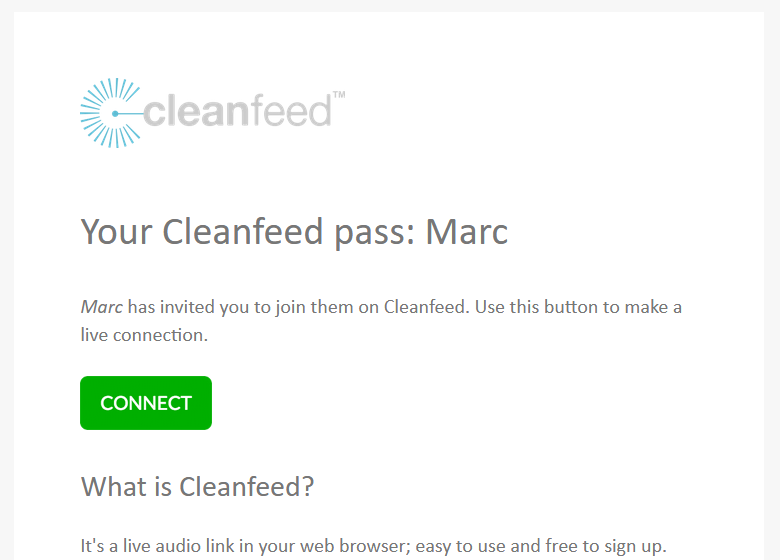 Make sure your microphone and headphones are connected to your device and click the green CONNECT button to open the invitation link in your browser.
Cleanfeed is designed to work on Google Chrome, and Safari on iOS (for guests). Other web browsers might not work correctly.
Preparing your room
Double-check that your room is as quiet as possible and that the session you are about to join won't be interrupted by your friends, family, pets, work colleagues or neighbours. Stick a Do Not Disturb sign on your door if necessary, and make sure you have put your phone into silent mode.
Room acoustics play a large part when recording high-quality audio. For the best results it is recommended you are in a room with as little echo and as many soft furnishings as possible. If you can achieve this, you will have a sucessful and enjoyable session.
Joining the session
Once you open the Cleanfeed invitation link, a page which enables you to join the session will appear. When you are ready, click the green Start button in the centre of the screen to join the session.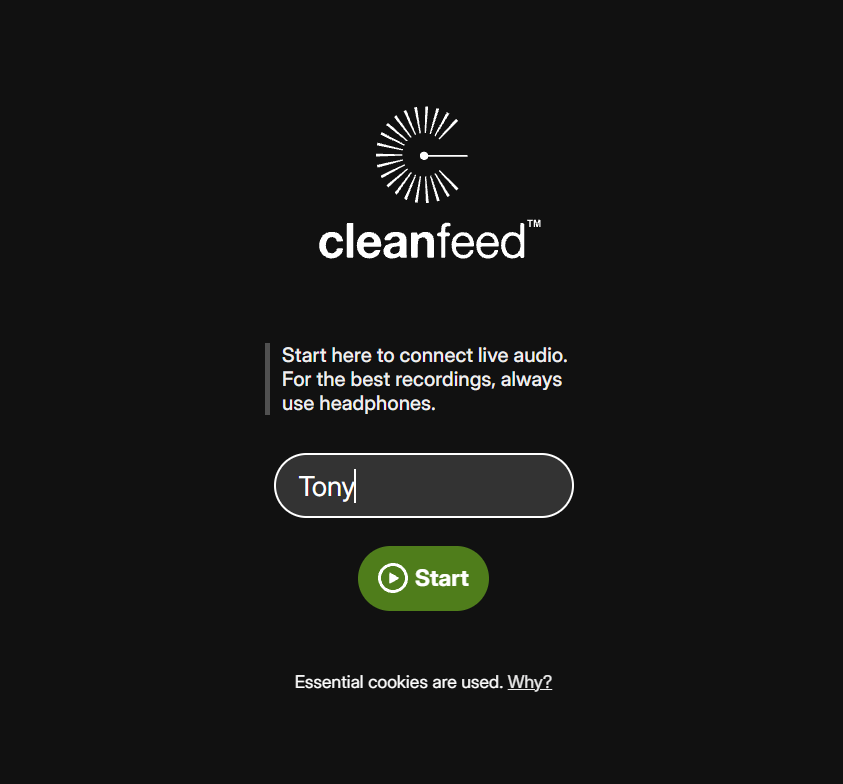 If this is the first time you've been a guest in a Cleanfeed session, you'll be asked by your browser for permission to use your microphone. Cleanfeed won't work without that, so you should click to Allow access.
Waiting for your host
When the Cleanfeed screen appears, the small vertical audio meter to the left of your name should be showing some activity when you speak, with a moving green bar. If there is no movement showing at all, check that your microphone is connected and that your computer system is configured correctly.
If your host has not yet joined in the session, the word Waiting will appear under their name. Once they join the session, this word will change to Connected, and you should hear your host speak to you.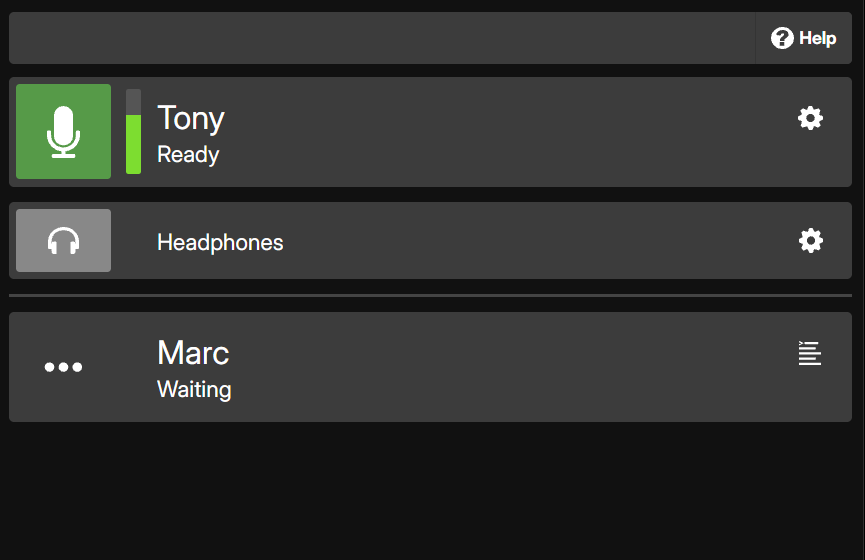 If your host is speaking, the small audio meter to the left of their name should be showing some activity. If the host's audio meter is moving but you can't hear them, check that your headphones are connected and that your system audio output is configured correctly and not muted.
If you are having trouble getting your microphone or headphones to work, check out our article for troubleshooting tips.
Muting yourself
Sometimes during a session, you may need some privacy or to clear your throat; something where you don't want to be heard by your host. Click on your name in the Cleanfeed screen to mute yourself temporarily, which will make the word Muted appear under your name. Click on your name again when you are ready to talk, which will unmute you.
Ending the session
If you wish to leave the session, simply close your browser window. If your host has left the session, a message saying The other party has hung up will be displayed in your browser.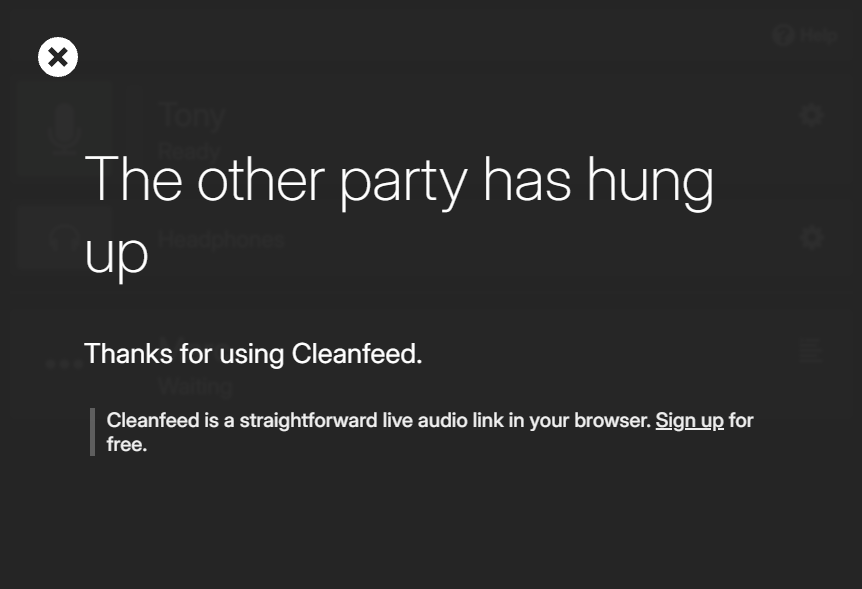 We hope you have enjoyed being a guest in a Cleanfeed session. If you're experiencing echo problems, read our article on eliminating causes of echo.