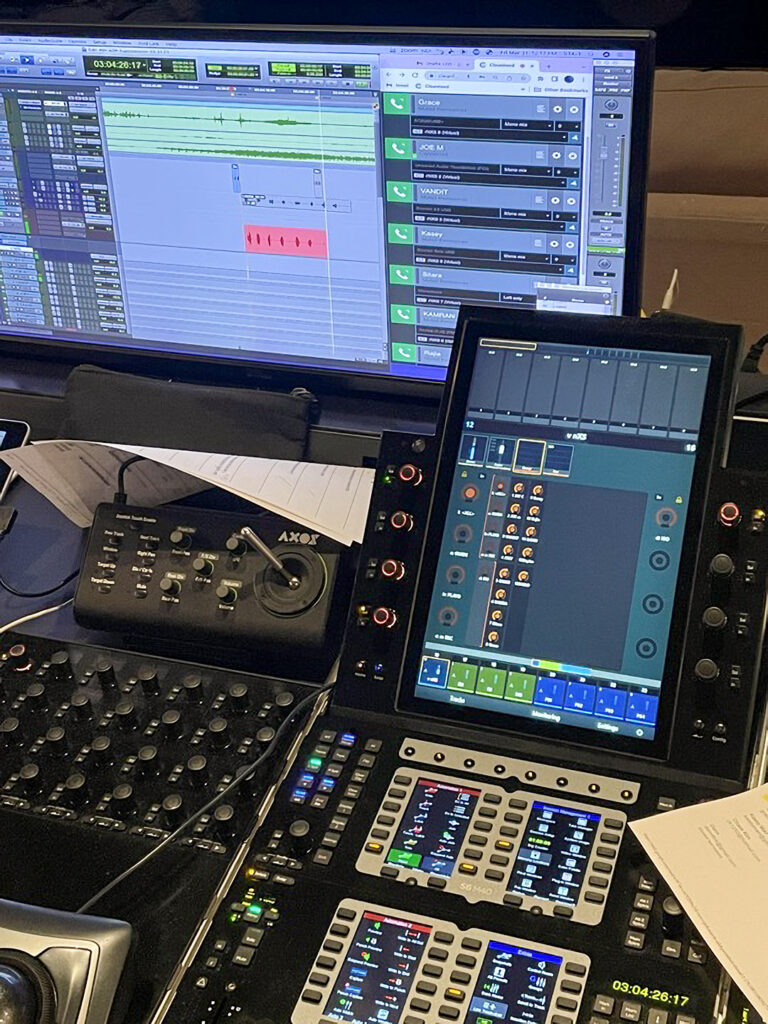 As the founder of Manhattan-based facility Parabolic, Lew Goldstein is a Supervising Sound Editor and Re-Recording Mixer. He began his career in Los Angeles before moving to New York where he worked as a sound editor at various post facilities.
Cleanfeed is a huge asset to us, Lew says. By becoming fluent in how to use Cleanfeed for remote recording we have developed new workflows that are incredibly valuable because they are so fast, reliable and straightforward.
To facilitate remote projects, Parabolic invested in 50 remote recording kits, each consisting of two high quality microphones, an audio interface and a small laptop. These were sent out to actors all over the world.
We can get these kits out to actors quickly and all of them operate with Cleanfeed. They are very easy for the actors to set up and require no technical knowledge to operate because the actual recording takes place at Parabolic.
Cleanfeed is now opening up new possibilities for Parabolic, particularly at the review stage of a project when producers and creative teams in many different locations all want to take part in live reviews.
Find out more information about Parabolic and read our full write-up.